Charlotte and I don't get a ton of mommy-daughter time. With our work schedules the way they are, Mark arrives home first and gets some one-on-one time with her each day before I get home. And then we're all together for a few hours each evening before her bedtime. Same goes for the weekends. Don't get me wrong, I love our little trio. But the fact that it's few and far between means I really cherish the alone time that Charlotte and I get, which included a few days this week. Mark had to do a little traveling for work so Charlotte and I made the most of one of our testosterone free evenings by getting pedicures. In the backyard. Check out the beautiful job Charlotte did on my toes: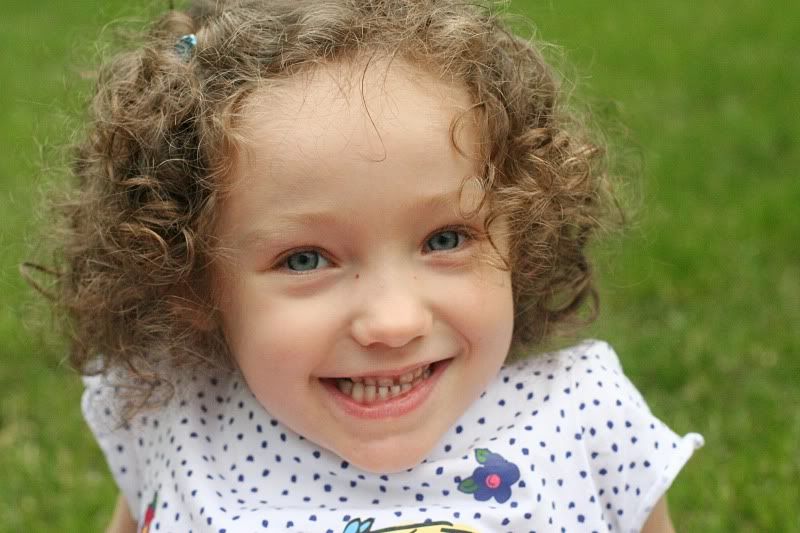 Can you tell how excited she was that she got to do the painting? She was even more thrilled that I took my new pedicure to Rita's so we could get a treat together. Thankfully it was pretty empty at the time and no one was subjected to the state of my toes. ;) After our italian ice we made pizza for dinner. Yup, dessert before dinner. That's how we roll when Daddy's not around. And then we watched Ella Enchanted before heading to bed. Such a fun night!
P.S. Charlotte was missing Mark just one day into his trip. While I finished up the pizza she went downstairs and "wrote" him a note. According to her it said, "I miss you Daddy and want you to come home. If you go to the airport again I'm gonna give you a spank." Ha!!!