You might have thought it a little strange that 'carwash' made it on our
Summer Fun List
. In actuality, there was real purpose behind that inclusion. Our regular gas station has a glass-enclosed car wash, and the people around here must love a clean car because we almost always see one getting a wash every time we go to fill up our tank. Charlotte has been asking to use it for months, and we figured it was finally time to oblige.
First, just so you understand the rationale behind what you're about to see... I usually let Charlotte choose her own clothes. And headbands, shoes, etc. So don't be surprised that a big, red bow on a Snow White headband is paired with a Peter Pan shirt and flowered flip flops. It is what it is.
Now, on to the actual car wash photos. Which were all taken with my cell, so mind the photo quality.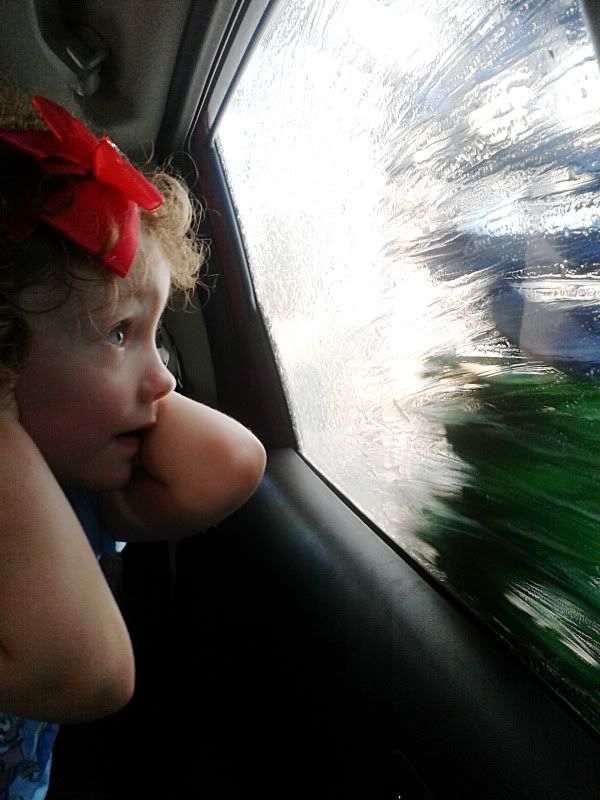 It was a bit loud in parts, but overall Charlotte really loved it. She was especially fond of the multi-colored soap (blue, green and pink) and the dryer. I'm fond of the clean car that no longer has bird poop on the door handle. Yeah, that was a fun discovery.