After finishing up 17 days of catastrophe duty at work, which thankfully ended earlier than expected, I'm grateful to be back into the regular swing of things. I managed to put together meals for this family several days in a row, something that hasn't happened in a few weeks. So here's the plan for this week:
Monday
- Easy Chicken Soup
Tuesday
- Unstuffed Cabbage
Wednesday
- Brats
Thursday
- Pancakes
Friday
- Leftovers
Saturday
- Tortellini with Pesto Sauce
As I was putting together dinner on Sunday I realized how grateful I am that Charlotte is getting more adventurous with food. While I've never considered her picky, there was a time when I'd make dinner for Mark and I and then make something separate for her - usually eggs or chicken nuggets. But now she's happy to "help" make dinner and will eat just about anything put on her plate, even if it's just a deconstructed version of our meal. Last night Mark and I had meatball subs and edamame, so Charlotte had meatballs, bread, cheese rolls and edamame.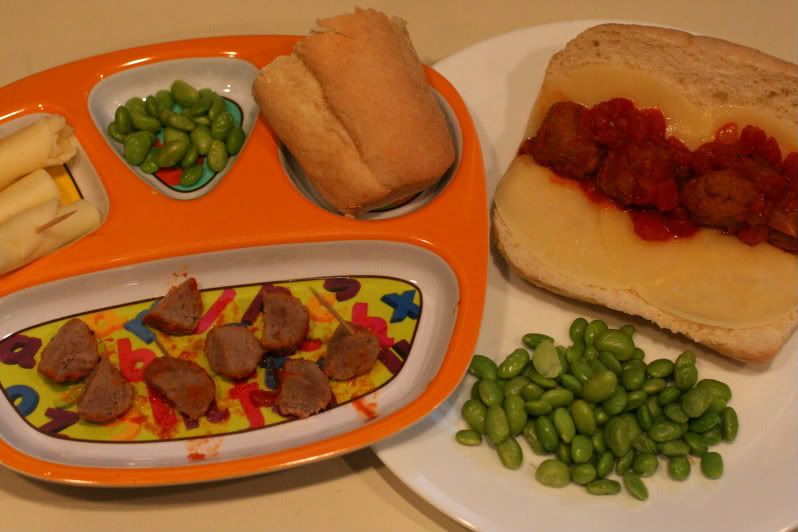 The real test will be the unstuffed cabbage that we have planned for later this week. She's never eaten it before, so my fingers are crossed!