I've seen lots of variations of it all over blogland and decided a Thankful Tree was needed in our house. In case you haven't seen them before, the idea is to make a tree (out of sticks, paper, drawn on a chalkboard - anything, really) and use the leaves to write down things you're thankful for.
To start ours, I gathered together some of the artwork Charlotte made back when we did our
apple print painting
and cut out leaf shapes. That combined with some branch clippings from the yard and a ceramic pitcher was all we needed for our tree to take shape.
Charlotte came up with most of the items on our leaves. I just wrote them out, strung them up with a little string and helped her place them on the branches. And I made sure to put some extra leaves on a plate near our tree so we can add more as we see fit.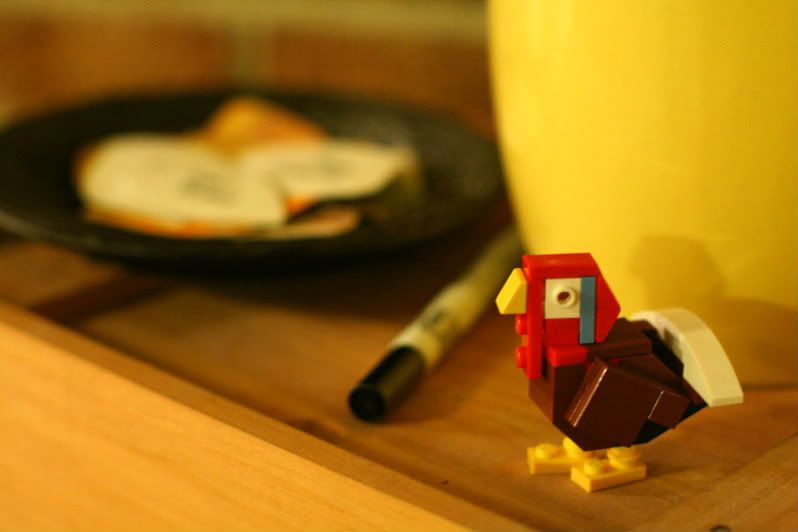 Yup, that one on the top left there does in fact say underwear. And I didn't even have to prompt her to include it. :) The Thankful Tree and that little Lego turkey that Mark and Charlotte made are really it for Thanksgiving decorations around here, but they're sweet enough that I think they're plenty!