We followed last week's meal plan to the letter, save for opting for leftovers a second time. I hope this week goes just as well! Here's the plan:
Monday
- Orange Pork Chop Skillet
Tuesday
- Spaghetti with Meat Sauce
Wednesday
-
Black Bean & Corn-Topped Potatoes
& Grilled Chicken
Thursday
- Leftovers
Friday
- Veggie Pizza
Saturday
- Grecian Spaghetti
This past Saturday we spent several hours outside, playing in the yard and hanging Christmas lights on the house. By the time we got done the sun was beginning to set and it was getting pretty cold. Charlotte's little hands were freezing! So we made hot chocolate to warm ourselves up. I'm pretty sure it was Charlotte's first ever.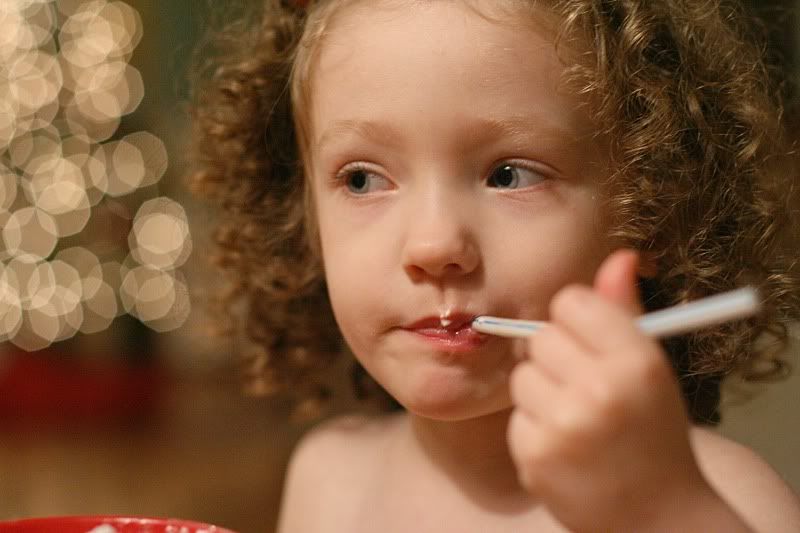 She really loved it! Especially since Mark gave her a huge dollop of whipped topping, which she'll gladly eat from a bowl like it's ice cream if we let her.
P.S. I'm not sure why her shivering little self decided that taking her shirt off was necessary, but you choose your battles.
P.P.S. I love loads of Christmas lights on a tree (see the bokeh in the background). How about you?