I realize Christmas has come and gone, but we're still celebrating around our house. Stockings are still hung, the tree is still decorated, lights are still on the house and get lit in the evening. Don't judge me, I just can't get enough of the holidays!! But don't worry, we plan to put everything away this weekend. I figured while I'm still in the spirit (and whether you are or not), I'd share some photos Mark asked me to take of the Lego creations he and Charlotte have been working on.
First up, a Christmas village, complete with bandshell, tree in the center of town and horsedrawn carriage rides. Santa even paid a visit to the townfolk.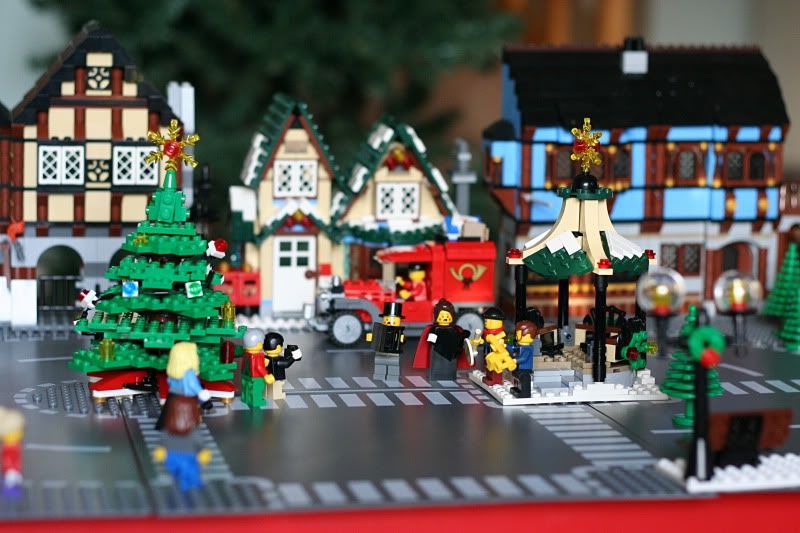 And not to be discriminatory, Mark made sure to make a small setup for Halloween too. Love that little dinosaur!
They've done a fantastic job I think!