Sunday was a busy day for us. Not only did we catch the big game (didn't Kelly Clarkson do a great job on the anthem?), but we celebrated big time! A friend of mine, who currently lives in Texas, came home for a few days to celebrate the impending arrival of her first baby. Since my sister and I are baby/bridal shower pros, her mom asked us to help with the tables for the party we had in her honor. It was truly a group affair. My sister arranged some flowers for centerpieces and all my friends took part in an assembly line this past Thursday as we made the favors that marked each place. We dipped pretzels in chocolate and packaged them like so:
I got the idea for
the packaging
from Pinterest (of course) and dressed them up by using an Anna Griffin journaling tag that went with our colors. We also got pinspiration when it came to our gift for our friend -
one onesie a month
for the next 12 months, all prepped and ready for a monthly photo shoot to capture the baby's first year. I simply printed some designs onto t-shirt transfer paper and ironed them on. Love how they turned out!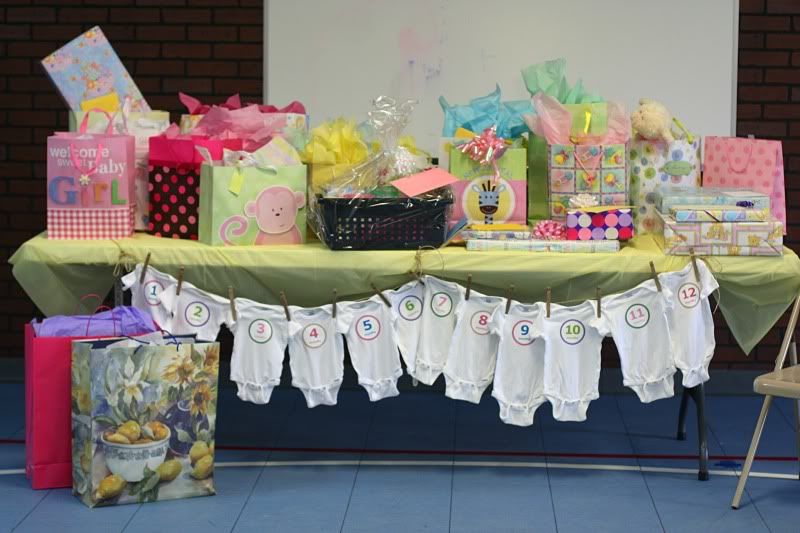 Now my friend's just got to figure out how to get that table full of gifts home via airplane. Ha!
P.S. Happy Birthday to my brother Joe! Hope it's your best one yet!!