This past Saturday Penelope, Charlotte's cousin, spent the night at our house. As soon as she arrived we started in on a little craft. Here were our supplies:
Long before I pinned
this great image
of marshmallow animals, I'd planned to make marshmallow sculptures with Charlotte. They even made the cut for our
summer fun list
. (Note to self: go check that off the list.) I knew that making actual animals was a bit too involved for a 2 year old and 3 year old, so we opted to just make whatever we felt like - mostly triangles, snowmen and butterflies.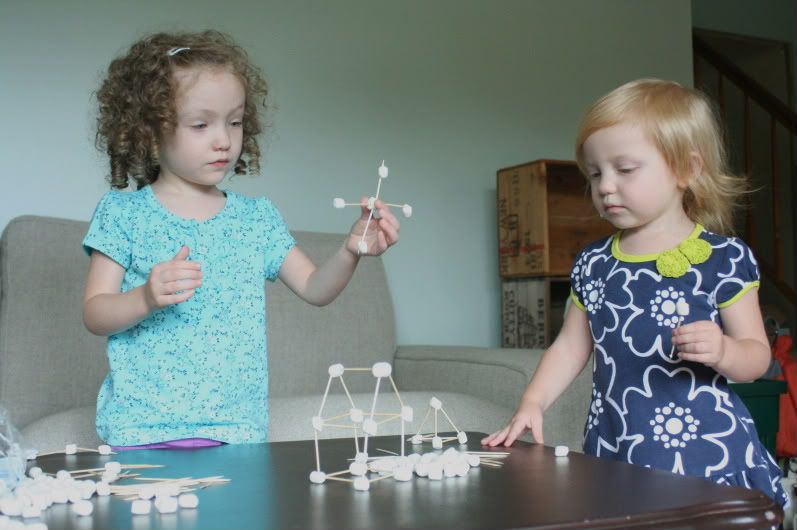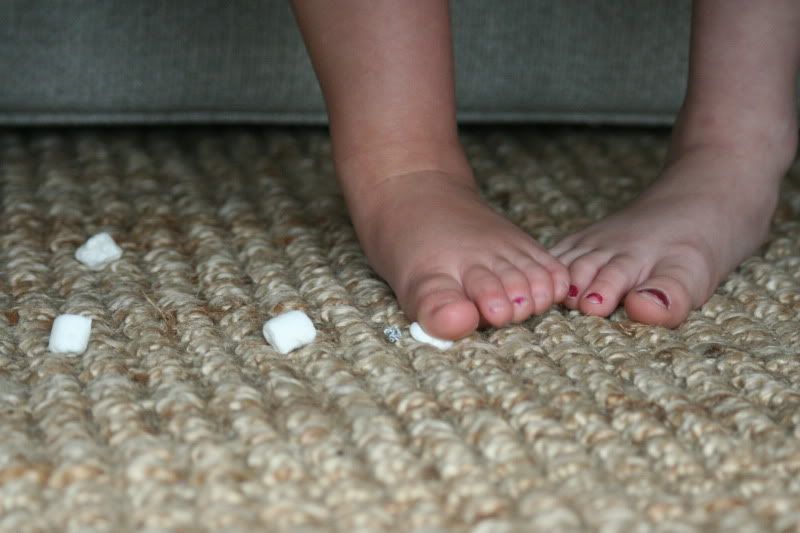 Our little craft time ended pretty abruptly. Once they got a taste of those marshmallows they didn't want to waste a single one by poking a toothpick through it. No surprise there, right?!